Introduction to our Webinars
Our Webinars are a new way you can access our research-based advice for when you can't meet us face to face to face. Get the knowledge to prepare yourself and build your confidence as a mother, father or caregiver. Let us simplify what is an unnecessarily over-complicated subject: taking the science and putting in a way you can understand to cut through the conflicting advice.
---
Webinar 1: Developing healthy sleep habits for newborn and beyond
What is in it?

Here is our very first Webinar completed by Elspeth. In this video Elspeth covers an exciting new approach to you newborn's sleep. Some of the topics include:

How much crying in normal?
Keeping baby calm
Feeding and tummy issues
Communicating with baby
Enjoying your new life with baby
Sleepy baby checklist

This video is 38 minutes long

What do I get?

For $NZ50 you get access to watch our video online from any device as many times as you want for 1 week.

At this stage you need to have a google account (gmail, youtube, google+) for us to grant access but do have some alternatives if you do not.

Contact us

to purchase
---
Powered by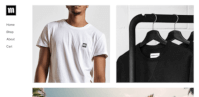 Create your own unique website with customizable templates.